Riverview Pointe Preserve/DeSoto Nature and Plant ID Tour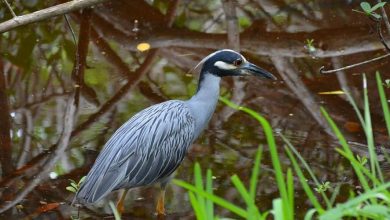 Join the Manatee County Extension Master Gardener Volunteers on an educational stroll.
Read More
Learn More
Florida is home to a wide variety of natural resources that contribute to its communities, industries and recreational activities. Well-known for its gorgeous beaches, Florida boasts the longest coastline in the contiguous United States, not to mention the largest number of freshwater springs. Tourists appreciate the sunny climate, and farmers also benefit from its abundant rainfall. UF/IFAS Extension offers a wealth of information on natural resources topics, including many plant and animal species, rivers and lakes, and good environmental stewardship.
Ecosystems and Species
Water Resources
Living in Florida
Go to Event