Turtle Bioartifacts and What They Can Teach Us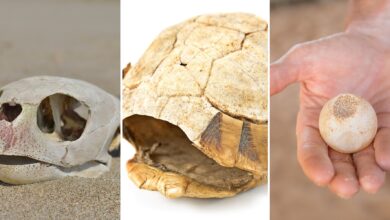 Examine turtle bioartifacts and learn about turtle biology and ecology.
This hands-on workshop will focus on turtle bioartifacts (natural history objects) commonly found during nature forays. Numerous specimens of shells and skulls will allow us to learn about turtle anatomy and explore their diversity. We will also examine a variety of eggs and dissect gopher tortoise scat. This workshop is recommended for ages 16+.
This workshop is part of "Turtle Science 101," a 3-part series of monthly programs led by George L. Heinrich. Heinrich is a field biologist and environmental educator specializing in Florida reptiles.
This program is sponsored by the Friends of Weedon Island. Our Friends support the Weedon Island Preserve through education, preservation and protection of its habitats, ecology, and cultural history. Learn more about our Friends at https://friendsofweedonisland.org/.

Read More
Go to Event