The World is OPEN
For Citizens, Groups, Businesses---for all of us to become Smarter, Better Connected Cities, Learning Together
Explore
Experience
Exchange
Explore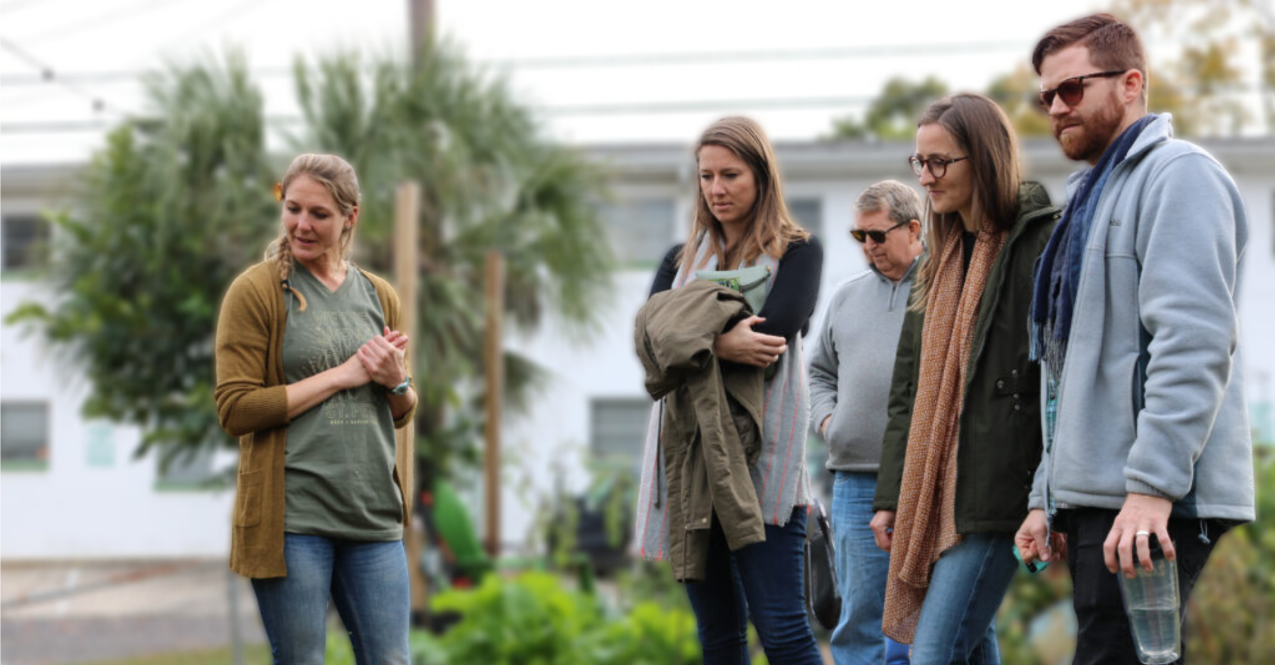 Smarter Cities, Learning Together
Moving Beyond Silos and Institutions
OPEN invites all of our voices, ideas, resources and engagement to converge within the context of each theme. As concepts become more clearly defined through collaboration, OPEN empowers solution proponents with connections to expertise, resources and potentially even funding to bring these themes to life through experiences and community-led initiatives.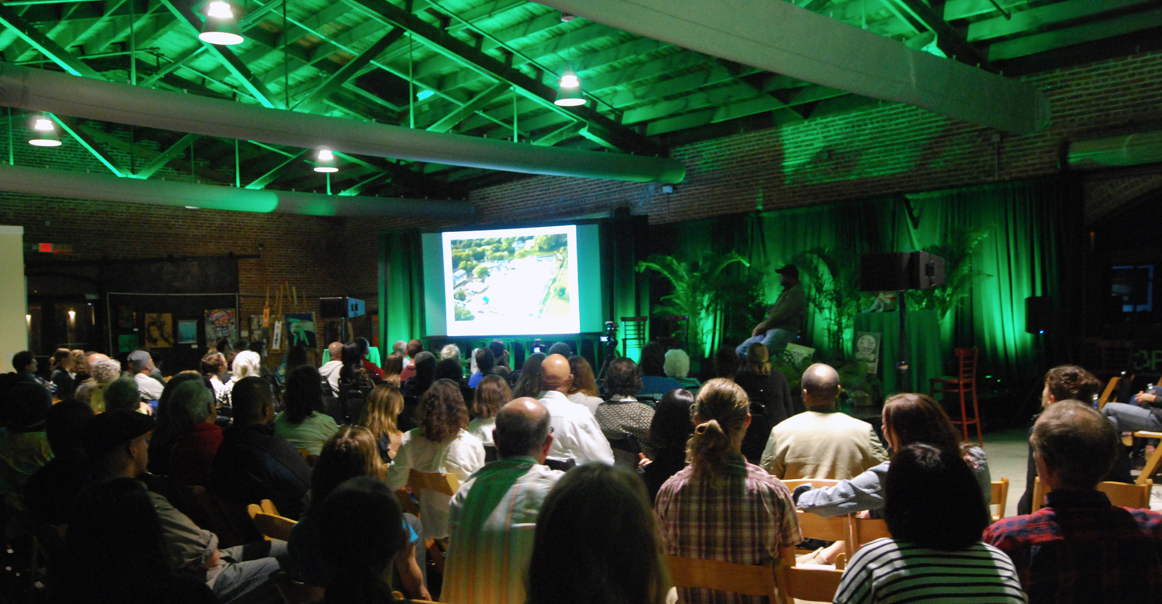 Thematic Community Dialogue
Connecting Around Ideas that Transcend Society
OPEN's general programs, tools and events come into play around areas of focus, each defined as a THEME. A theme is a multi-dimensional topic that touches almost everyone in the community in one way or another – today and long-term. Themes encompass ideas that transcend the community in many ways. Themes are not concrete subjects, like "racism", but rather abstract motifs, like "common ground", that capture the essence of a transcendent idea in a binding but non-dominant way.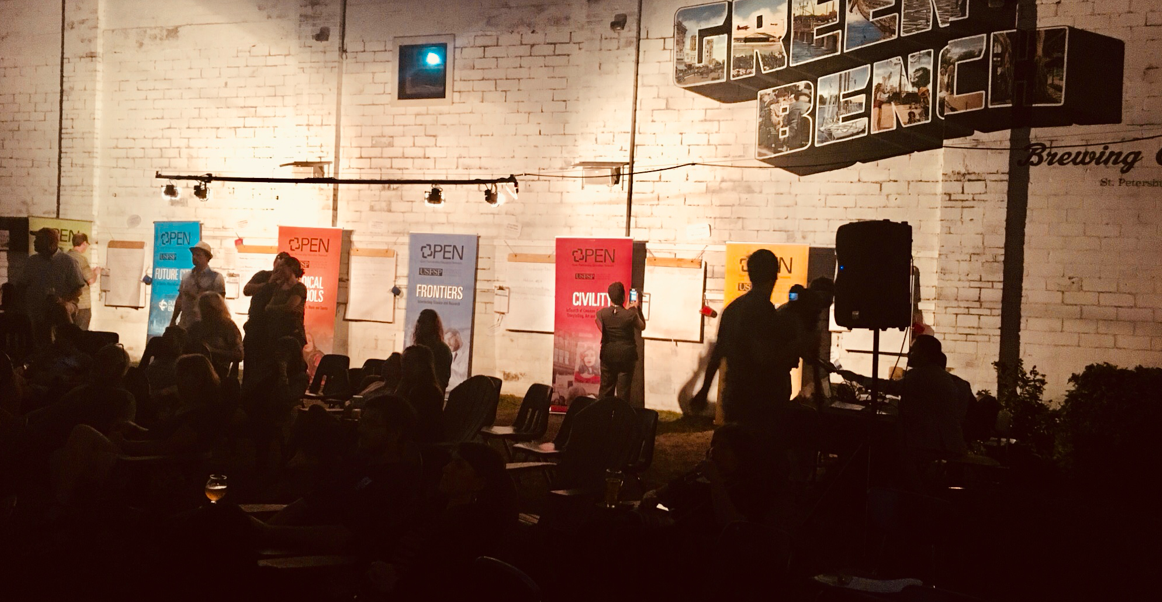 Networked Community Learning
Meaning and Belonging in a Distributed World
Themes are identified informally through OPEN partner dialogue and interactions, and codified formally by the OPEN process and systems. Beyond theme launches, the OPEN program supports continued networking and socials so thought leaders in a community can connect, share, and build forward-facing solutions in the city.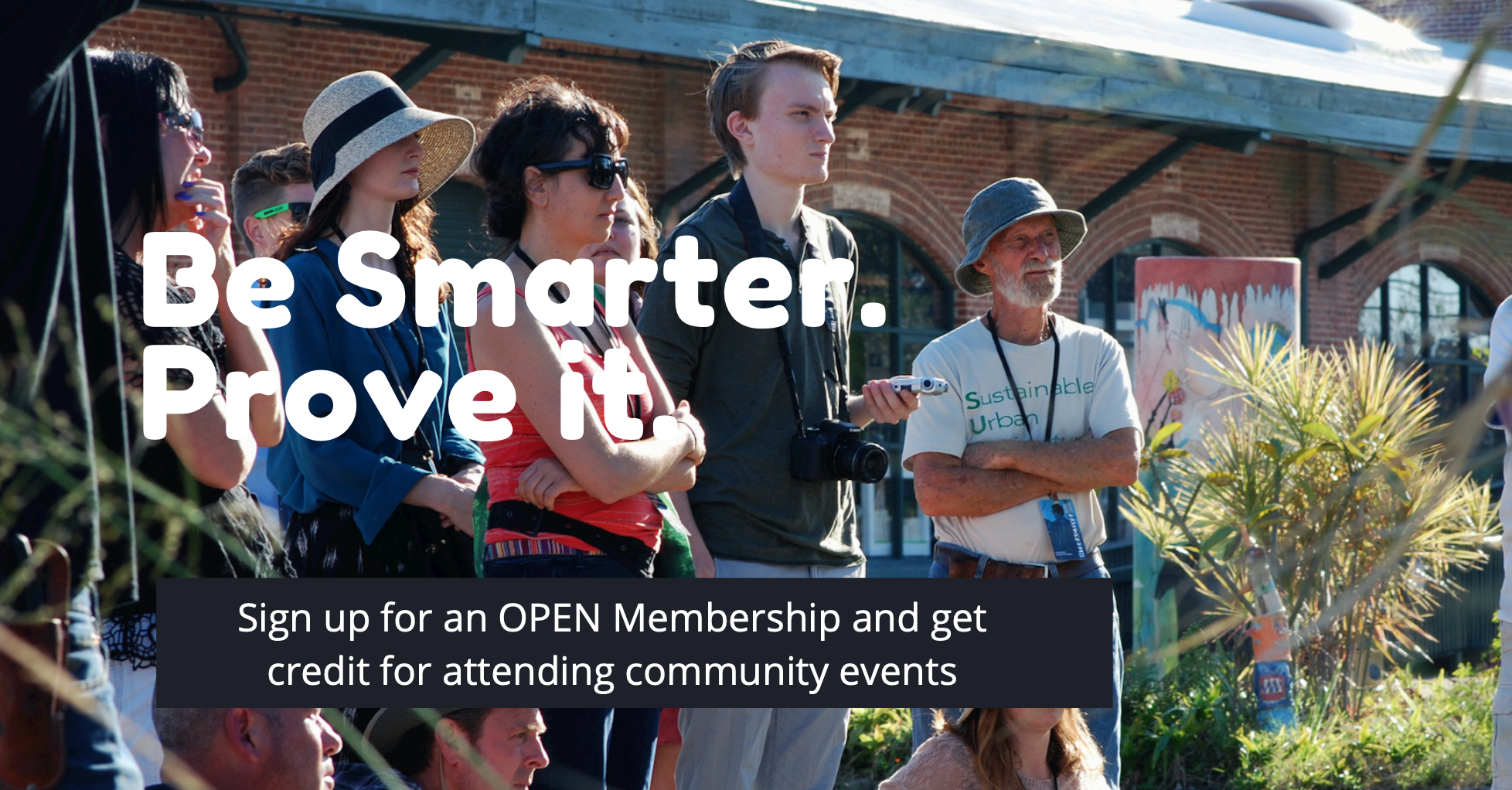 OPEN Memberships
Taking Your Own Learning Journey
OPEN offers various benefit-rich categories of annual membership for those who wish to explore ideas and engage more deeply. Commencing in 2022, OPEN Member Learners can receive micro-credentials for engaging in community conversations, conferences, and other experiences that translate into verifiable credit. Verified experiences may be transferred for personal enrichment or for professional purposes, such as a member's Learner Employment Record (LER).
Experience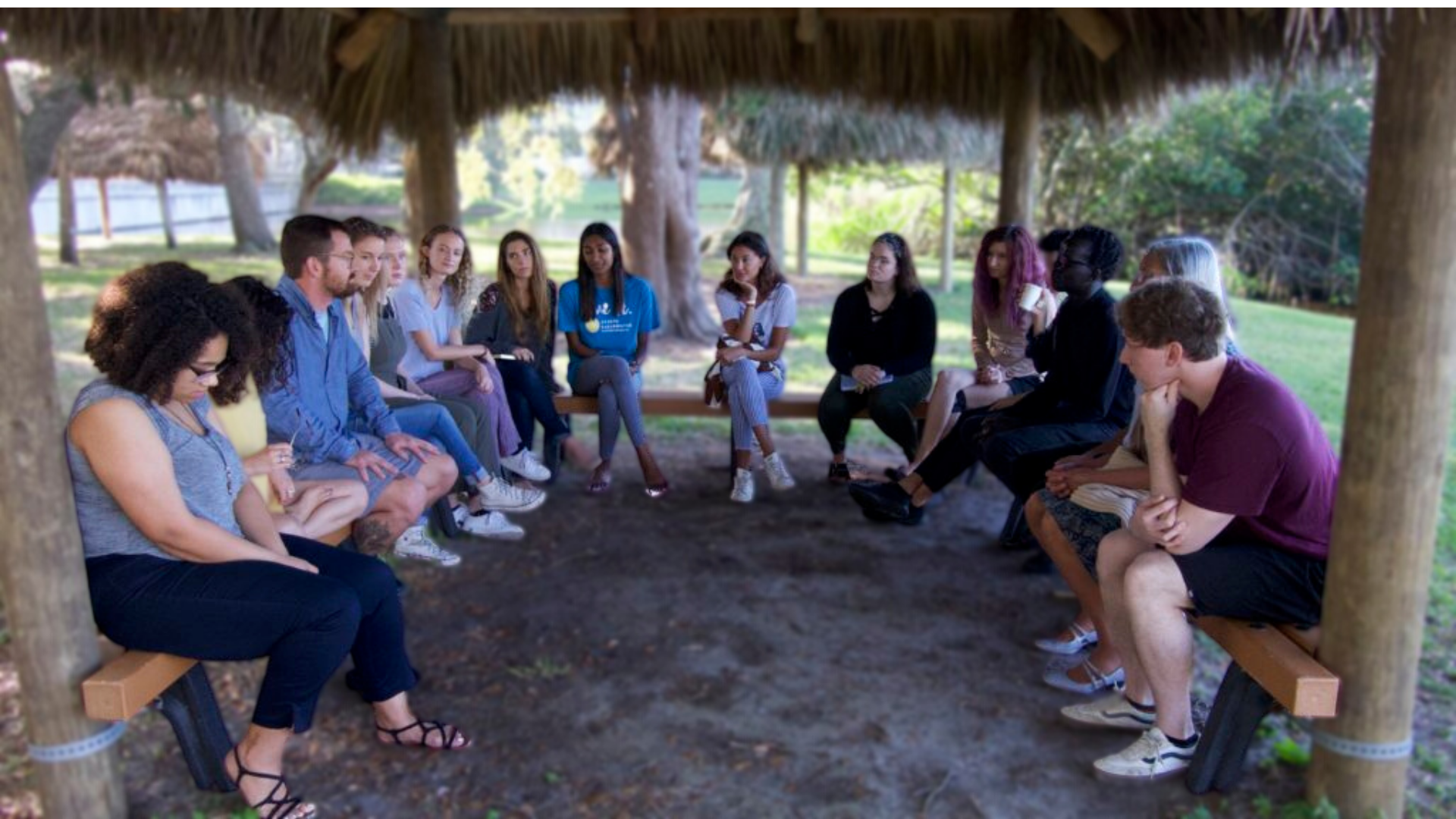 Microevents
Community Life and Storytelling All Year Long
OPEN leverages its resources to elevate the reach of local groups, such as nonprofit agencies, schools and universities, or even non-institutional players.
Neighborhood communities, individuals and dedicated groups bring ideas into being around localized events – encompassing not only discussions, but hands on demonstrations, film screenings and more.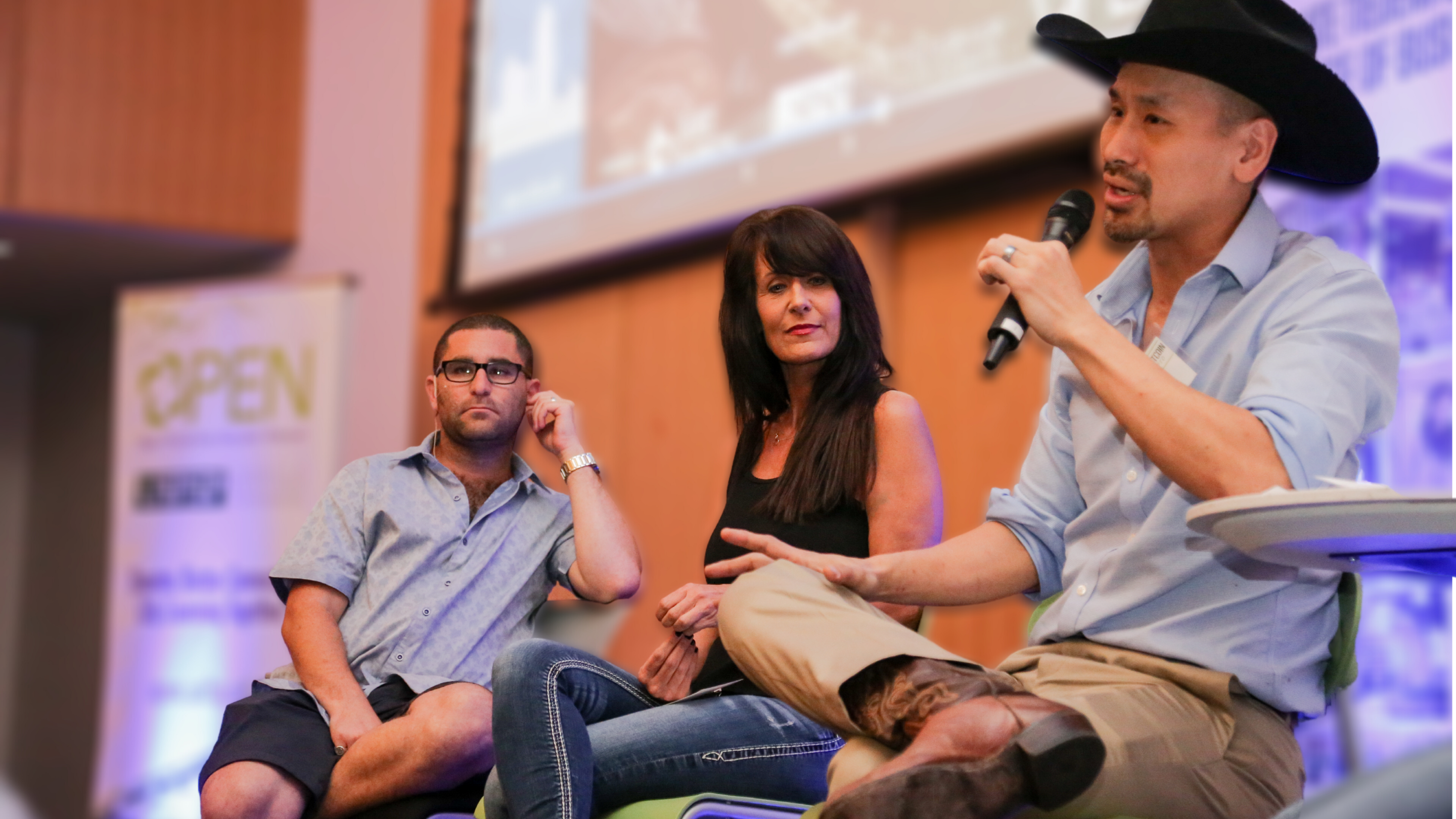 Signature Speakers
Curating a Season of Intellectual Engagement
For next-level intellectual engagement, the sponsored Featured Speaker Series brings leading thinkers from across the country—and perhaps world—into a community's midst. Featured Speakers are embedded as keynotes into existing conferences, mini-conferences, or festivals. Likewise, multiple partners may join forces to co-produce a stand-alone OPEN Featured events.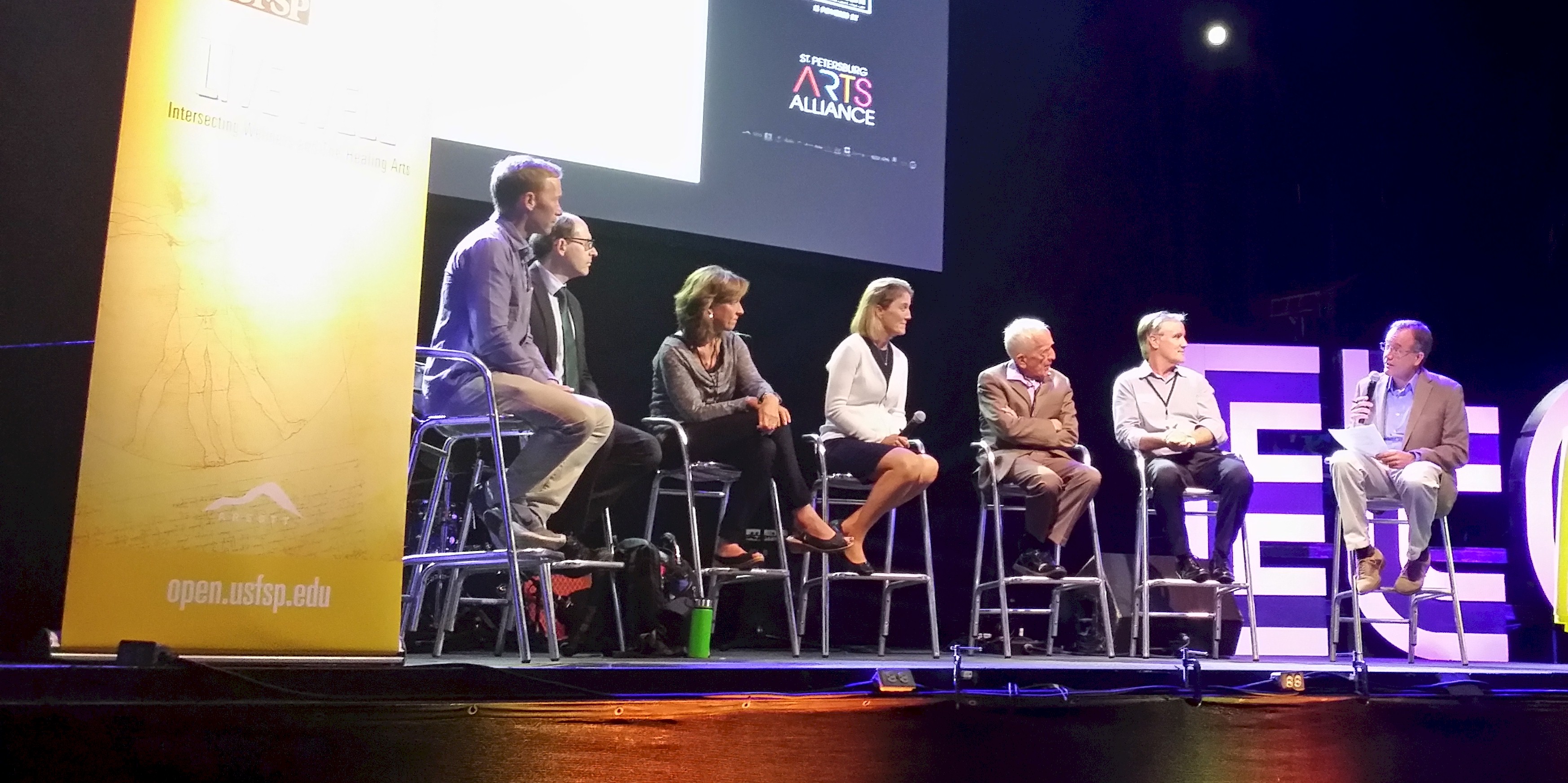 Conferences & Festivals
Learn, Laugh, Maybe Even Dance a Bit
OPEN is a strategic partner to festivals and conferences, responsible for jointly planning speakers and other interactive programming. OPEN helps curate conversations with outside experts and local leaders through presentations, panel discussions and interactive in-person experiences, including solution demonstrations.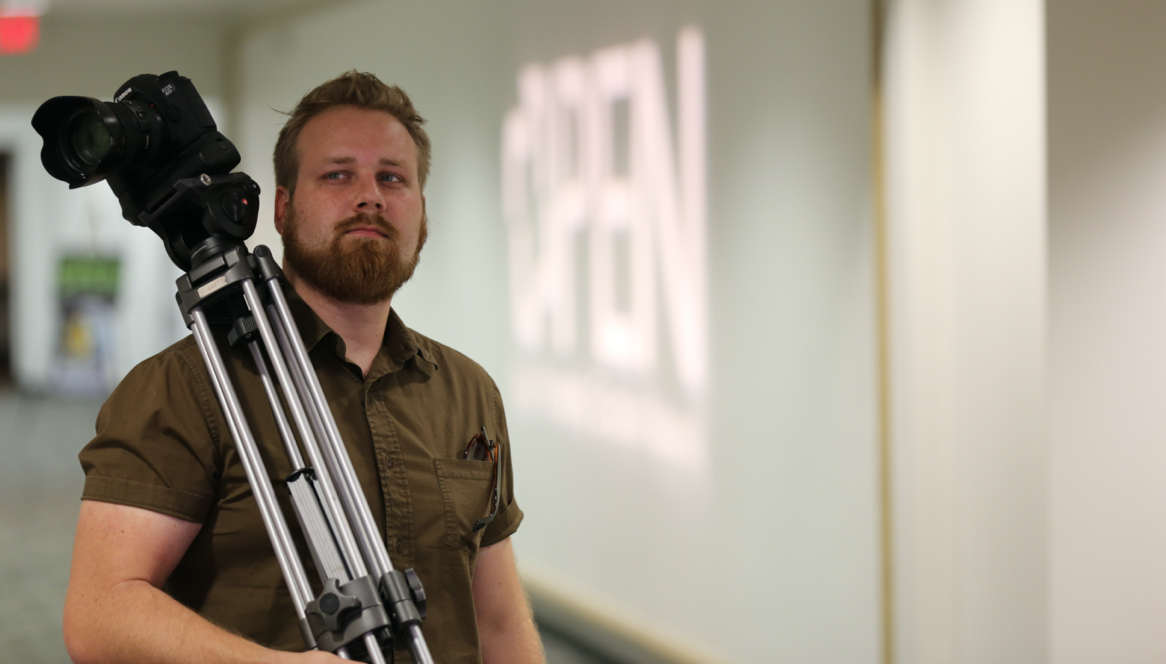 OPEN Media
Show and Tell.... and Learn
OPEN produces short form "sizzlers" and mini documentaries to orient community learners to conversations locally and beyond. The OPEN Media channel supports local filmmakers and creators while also syndicating valuable locally-sourced media that can be shared in themes and in a broader cultural-intellectual context.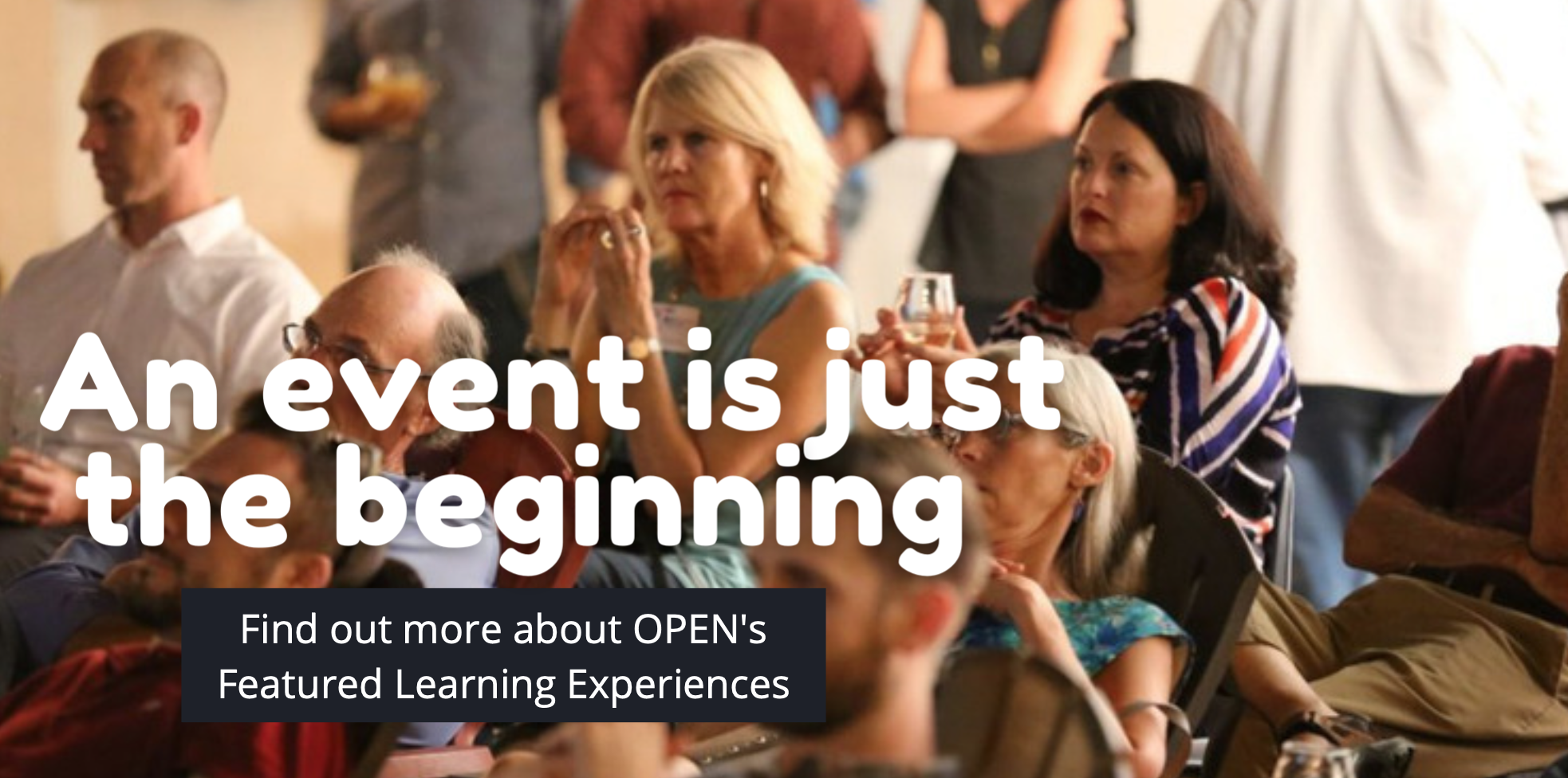 Featured Learning
An OPEN Learning Experience is more than an Event
The OPEN platform offers a dynamic Learning Management System (LMS) where any single event can become an open source, community-based repository for continued learning on any topic. Additional links and resources, such as books and articles, are embedded into prior experiences to provide more context, depth, and perspectives. Based on demand and co-creative energy, events may evolve into mini/nano courses with learning modules, assessments, and badges--all developed via open source and disseminated through the learnOPEN platform.
Exchange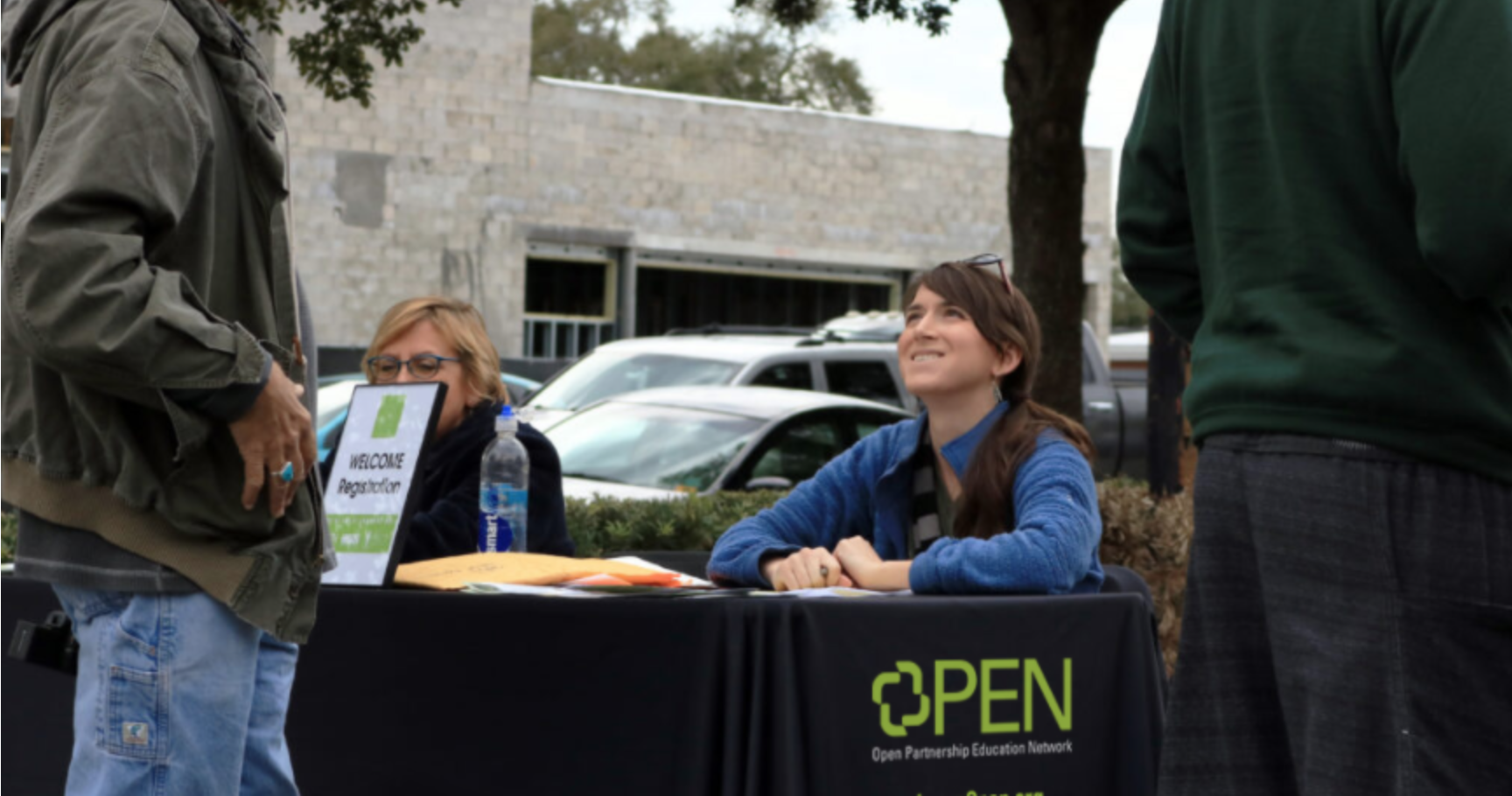 Community Learning Exchange
Trustworthy Learning Networks
EXCHANGE is a collaboration and co-creation environment in which OPEN values prevail. Exchange moves the networks that begin to take shape in Experiences to the next level of engagement and action via courses, media, microcredentials, and other forms of community-based learning.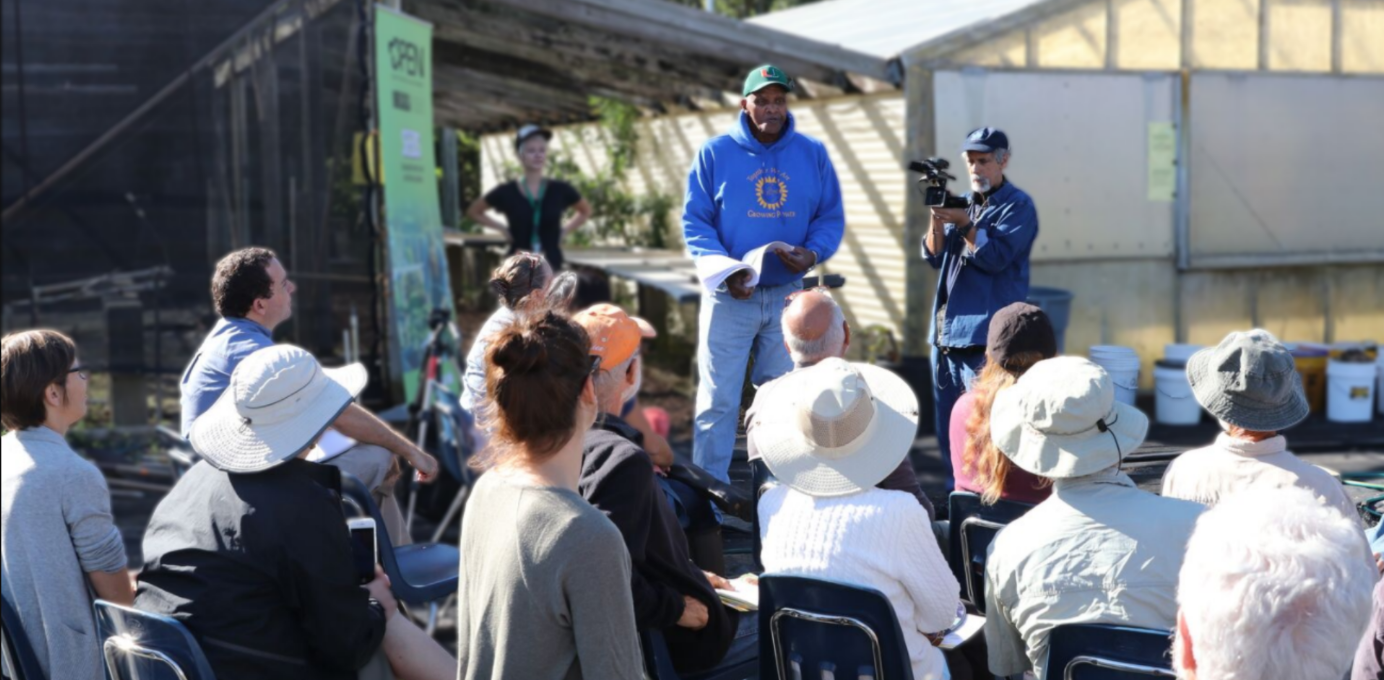 Community Value
Share, Give, Exchange
OPEN's Exchange domain is a context for visible, public information collaboration – asking questions, seeking replies, understanding issues in deeper ways. OPEN group participants have always been, and will continue to be, a decentralized consortium of agencies, organizations, programs and individuals that engage in the co-creation of learning experiences, and the continued sense-making that comes from that original spark.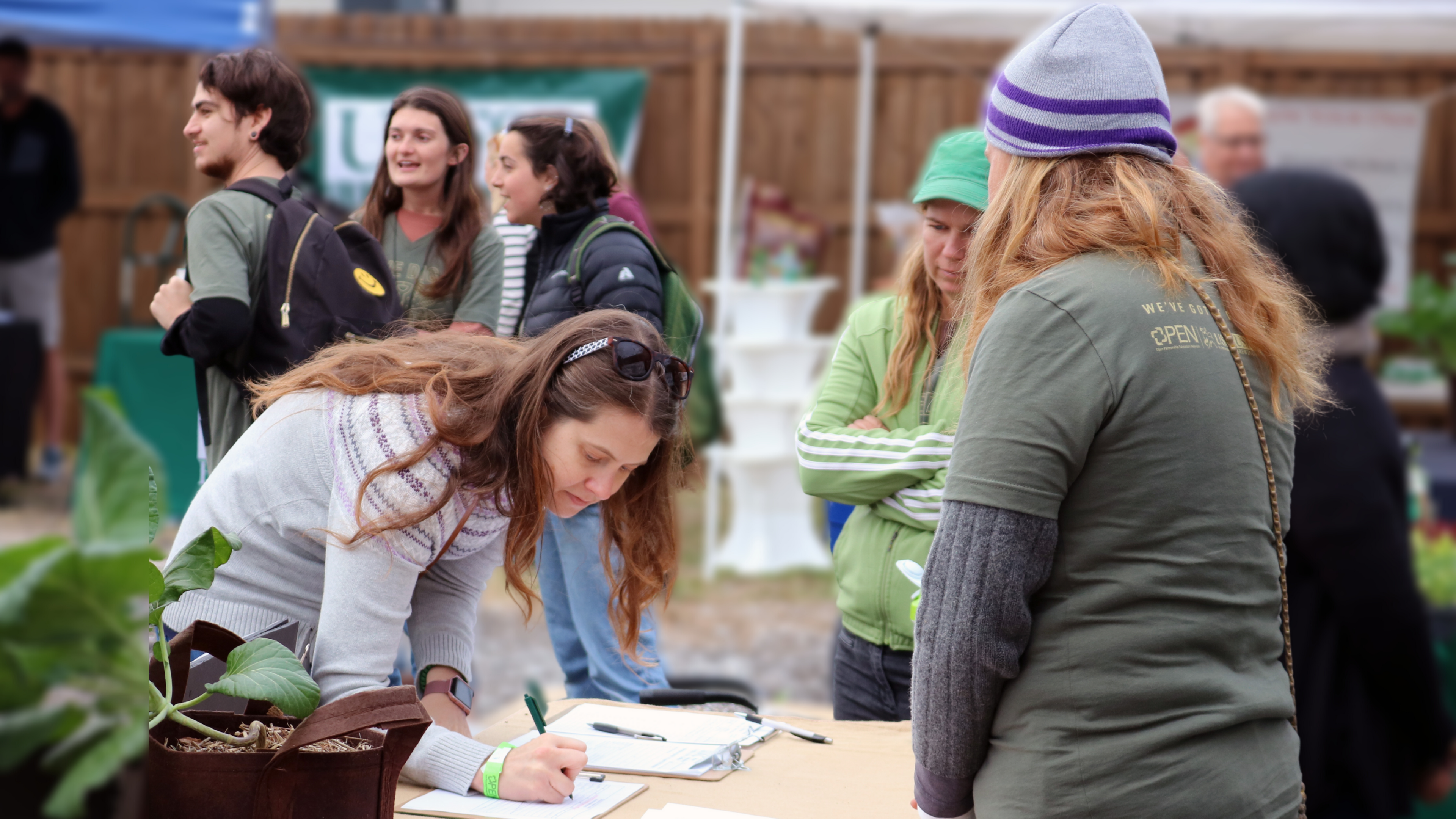 learnOPEN Wiki
A Roundabout of Ideas, Projects and Possibilities
EXCHANGE is a feature-rich work setting where such groups can gather in real and virtual ways to discuss and decide, develop written and visual output, and undertake the planning of a group's policies, standards, plans and tasks. The Wiki domain serves as a directory through which ideas and resources can be matched with those seeking deeper collaboration. It enables users to find and connect with like-minded people and projects with similar missions. Through the Wiki creators across agencies and sectors can exchange skills, knowledge, or problem-solving expertise.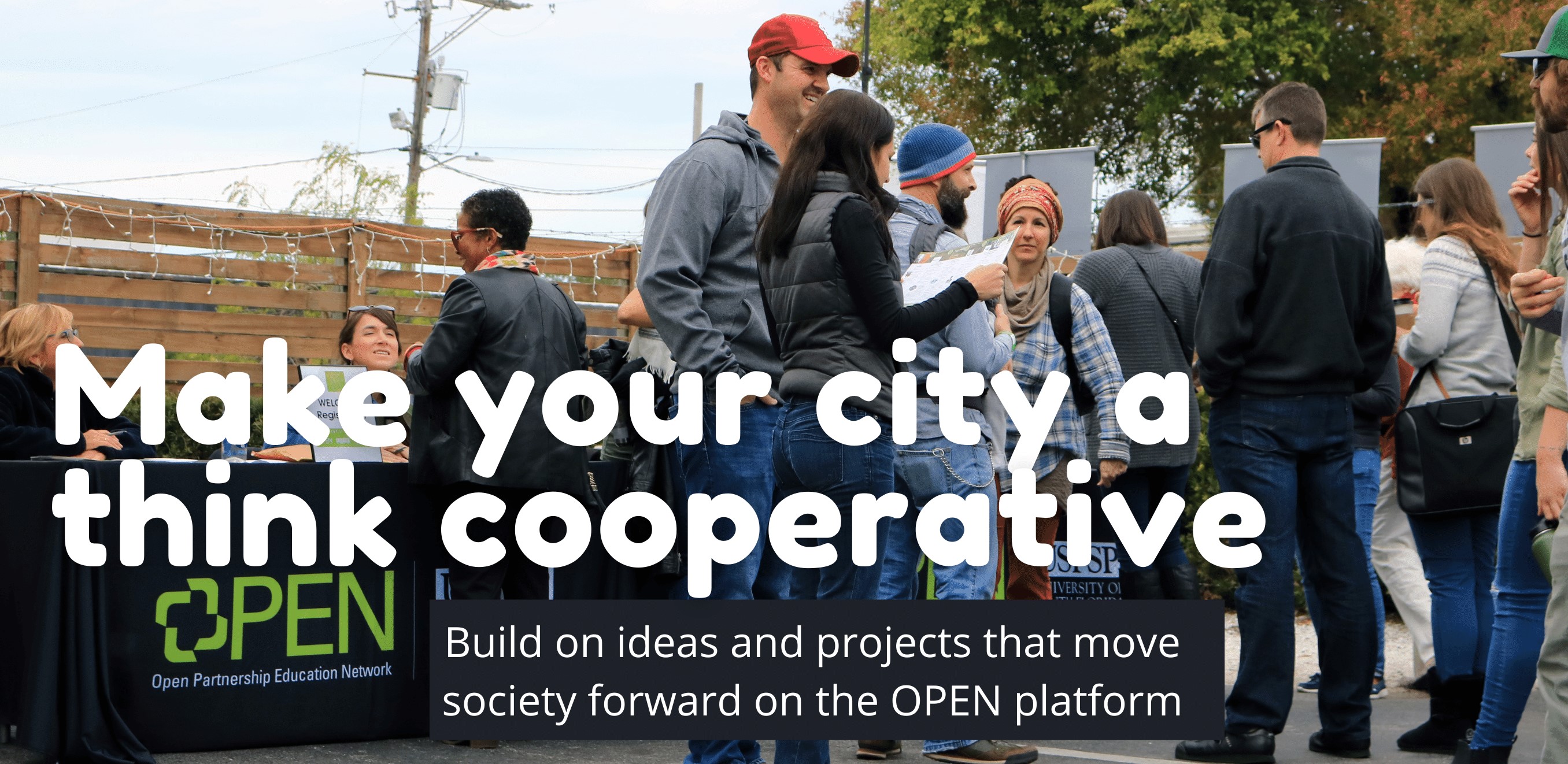 City Think Cooperatives
Maximizing Impact by Reducing Coordination Costs
In a networked world - in the OPEN world - hierarchical structures morph into peer-based designs and self-governed work. OPEN's "think cooperative" philosophy moves intellectual groups out of silos and into a collective open public space. OPEN acts as a distributed "community institute" platform that helps municipalities, agencies, local foundations, schools, and business groups build sustainable and continuous community-facing dialogue and solutions. Using the OPEN framework, authentic cross-disciplinary partnerships are formed, synergies are identified, and coordination costs are reduced for all.
Our Vision & Mission
OPEN's mission is to make us smarter, better connected cities by making it easier for citizens to be inspired, educated, trained, funded and engaged in practical ways to address the issues we all face.
OPEN invites everyone into a stimulating world that dares participants to dream big and act local. To accomplish this OPEN offers a platform of activities, collaboration tools and learning within a single real and electronic environment. Online experiences pair with complementary in-person activities such as speakers, festivals, practical and visionary idea demonstrations, dialogs, celebrations and community-of-interest gatherings that occur year-round.
Whitepaper
The concept and body of work presented here seeks to move cities into the forefront of how local social and civic institutions, businesses, city government and citizens come together to build their shared community.