Future City | What is Affordable Housing these days?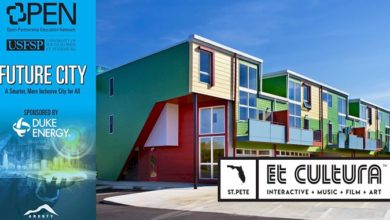 How do we build housing for the other 80% of us?
As our city grows, part of attracting young talent, addressing the changing needs of an aging population, and supporting a service oriented workforce is having enough of the kinds of places they can afford and want to live.
Micro-Unit apartments, skinny homes, tiny homes, multi-family living, granny flats, modular construction and shared spaces.
Join us as we talk with city planners, market rate and affordable rate housing developers, builders and more about what's trending around the world and what's coming to a neighborhood near you.
What is Affordable Housing in St. Pete these days?
A Future City Conversation – Wednesday, November 15th
12:30 pm – 2:00 pm
Featuring Guest Speakers:
Shaun Amarnani – Senior Council, Trenam Law & Former Development Manager, City of St. Petersburg, Florida USA
Nick Herring – Development Manager, Framework Group
Anthony Jones – CEO & President, Brighthouse Community Trust
Scott Macdonald – Vice President & CFO, Blue Sky Communities
Karl Nurse – Councilman, City of St. Petersburg, Housing Services Committee Chair
Chris Short – Co-Founder, Tampa Bay Tiny Homes
———-
This "Working Lunch" Interactive Session is part of OPEN's Future City theme, powered by Duke Energy, designed to spark conversation and learning around what it takes to build the kind of smart, inclusive, sustainable, and livable city we all want to call home in the future.
Over the course of three days, we will host six Future City discussions during lunch time (between 11 am and 2 pm) in central downtown St. Petersburg (two per day) on Wednesday, Thursday and Friday November 15 -17th as part of the Et Cultura festival.
To see the full line-up of Future City programming, please go to http://www.etcultura.com.
—-
Here is how ticketing works:
• Priority entrance and seating for these sessions first goes to paid Et Cultura Ticket holders.
• Any remaining seats at the OPEN Interactive Sessions can then be filled by the general public, at no cost.
• All seating is first come, first serve.
Read More