Pinellas Garden Educator Training Series #4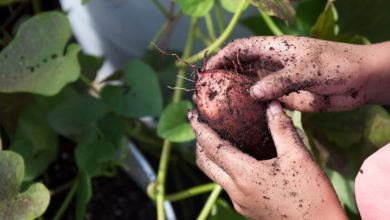 Join UF/IFAS Extension Family Nutrition Program and Pinellas County Extension for the fall Garden Educator Training Series! This is the fourth of a series of four sessions that will equip you to have a successful gardening season this fall and into the future. This is a free event, but please click the link to Eventbrite and register to let us know you're attending. Participants who attend all four sessions will receive a certificate of completion and a resource binder.
This learning experience is open to school gardens, community gardens, volunteers, and anyone interested in supporting them. We will focus not only on gardening skills, but also on forming a garden team, integrating the community, curriculum connections, garden design for effective teaching, seasonal activities, and incorporate networking time and a hands-on activity at every session. Each session will be held on the 2nd Thursday of the month, from September through December from 4:30pm to 6:00pm.
This month we will be covering: Garden to Cafeteria Connections, Nutrition Education, MyPlate Connections, Implementing a Maintenance Plan, Harvest Techniques, Fruit Trees. Activity: Cooking from the Garden, Simple Recipes and Tips for Kids, Model Taste Test.
Summarized Schedule:
September 14 – Getting Started. Activity: Micro-Irrigation.
October 12 – Community Partners, Curricula Tie-In. Activity: Gardening for Grades Square Foot Planting.
November 9 – Planning and Integrating. Activity: Composting Techniques, Worm Farm How-To.
December 14 – Nutrition Education, Garden Maintenance Plan. Activity: Cooking from the Garden.
Read More
Go to Event