SEEDS | Food Waste Woes – and Wows!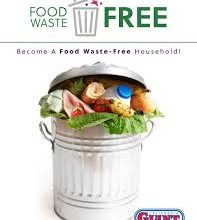 40% of the food we grow gets thrown in the garbage while people go hungry.
Whether it's changing industry systems that waste food before it reaches our kitchens, or household habits that have us pitching half our produce, we can't continue to trash our resources – literally.
Learn how we can turn food scraps and yard waste into compost, clean energy and cash, all while cutting down on greenhouse gas emissions, reliance on landfills, and transforming Florida's sandy soil into gardeners gold.
Food system and waste experts will speak to the prevention, recovery and recycling of food waste in City of St. Petersburg, Florida USA and the nation.
Food Waste Woes & Resource Wows
A conversation about sustainability, soil and renewable energy
3:00 pm – 4:30 pm ~ Thursday, November 16th ~ during Et Cultura St Pete 2017
Moderator: Ramona Madhosingh-Hector – Regional Specialized Agent, Urban Sustainability, Pinellas County Extension, Pinellas County
Panelists:
Kali Rabaut – Co-Founder, Suncoast Compost
Scarlett Amey-Wyns – Manager; Fresh Initiative Support Hub (FISH) UMUC
Stephanie Watson – Organics Pilot Program Supervisor, Pinellas County Solid Waste
Ray Wunderlich – Community Farmer, Wunderfarms
——
This Open Partnership Education Network – OPEN Interactive Session is part of an entire day of programming around the Seeds theme, sparking conversation and learning around sustainable healthy food, urban agriculture and community resilience during the Et Cultura St Pete 2017 festival.
To see the full line-up of Seeds themed programming scheduled for Thursday, November 16th 2017, please go to http://www.etcultura.com.
The Open Partnership Education Network – OPEN – or OPEN, is partnering with Et Cultura St. Pete to bring intellectual conversations and next level thought-leaders to St. Petersburg as part of our mission to create a smarter, better connected city, that learns and grows together.
—-
Here is how ticketing works:
• Priority entrance and seating for these sessions first goes to paid Et Cultura Ticket holders. (Get tickets here.)
• Any remaining seats at the OPEN Interactive Sessions can then be filled by the general public, at no cost.
• All seating is first come, first serve.
Don't WASTE another minute ~ Buy your week-long all-access tickets to Et Cultura St Pete 2017 now! Go to http://www.etcultura.com/tickets
Read More