Diversity Included: Conversations Representing ALL Women Business Owners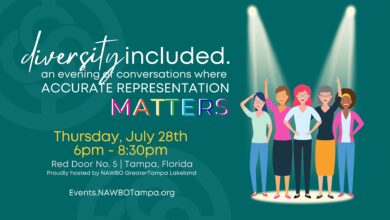 A bold discussion on diversity, equity, inclusion and belonging in principle and practice for Women Business Owners.
Diversity Included: Ensuring Accuracy When Representing Women Business Owners
Join us at 6pm sharp on the evening of Thursday, July 28th at Red Door No. 5 in Tampa for a series of round table discussions with established and emerging Women Business Owners, esteemed members of the community, and of course our exclusive allys and MANbassadors.
The evening will open with networking, and include two sets of round table discussions to discuss how we can collectively represent the under-represented.
Timely arrival is important. As with our past events, attendees always want to spend the most time what is becoming our signature 4 step"TEAL Talk" discussion framework.
Trust
Explore
Allow
Listen
Are you interested in hosting a round-table discussion? We have a handful of opportunities to facilitate a guided 'TEAL Talk' conversation for $250 which includes 3 tickets, plus being included in the promotions for this event, as well as being featured as a former facilitator in perpetuity!
DETAILS
A diverse selection of sips and snacks will be available throughout the evening.
We are graciously sponsored by Red Door No. 5 in the main room event hall with our signature "Teal Talk" roundtable discussions on the patio,(weather permitting).
Parking is available on the street as well as in the parking lot across the street at the Metropolitan Ministries.
UPDATES + DETAILS
The indoor venue is cool and spacious, and evening round table discussions hosted outdoor on the patio pending weather.
AGENDA*
6:00 – All Inclusive Reception
6:30 – Diversity Table Topic Round 1
7:00 – Sharing Thoughts In Safe Spaces
7:30 – Diversity Table Topic Round 2
8:00 – Closing remarks including how you can contribute to our Strength in Diversity Action Plan
*schedule subject to change.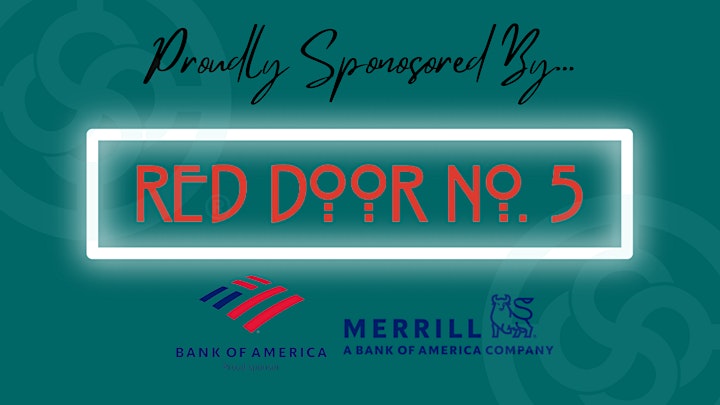 Read More