HCC InLab Patenthon–NASA Technologies, Design Thinking & UNSDG's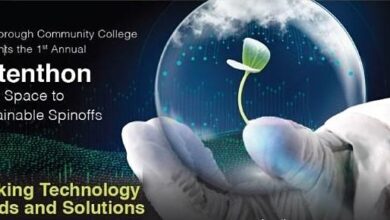 In collaboration with NASA, the InLab will host a new event called a Patenthon during National Entrepreneurship Week.
TO COMPLETE THE REGISTRATION PROCESS, PLEASE RESERVE YOUR SPOT THROUGH THE EVENTBRITE GREEN REGISTRATION BUTTON (ABOVE RIGHT), AND FILL OUT THIS GOOGLE FORM.
This 3 Day Event, held during National Entrepreneurship week, will engage teams using the Design Thinking Process, the United Nations Sustainable Development Goals, and NASA's Patent Portfolio.
Thursday, February 17, 2022 — 5pm -7:30pm
Friday, February 18, 2022 — 9am-4pm
Saturday, February 19, 2022 — 11am-2pm
Location: Hillsborough Community College, Dale Mabry Campus, 4001 W. Tampa Bay Blvd, Tampa FL 33614, Social Science Building, second floor room 204.
The goal of the Patenthon is to develop new business models to address a Global/Social problem utilizing the NASA Patent Technologies. This event is powered by support from Hillsborough County and the Florida High Tech Corridor.
This event will be held during National Entrepreneurship Week with a kick off on Thursday evening February 17. The event will culminate with business model presentations on Saturday February 19. The Patenthon will build momentum towards STEM business creation that leverage new use applications for NASA's massive patent portfolio of existing market-ready technologies. The event will link educational, entrepreneurial, and STEM-focused organizations with maker communities to accelerate innovation in central Florida and beyond. The Patenthon will provide access to a rich network of regional and national partners that engage, educate, and build equitable access to America's entrepreneurship ecosystem to enhance our local economic development efforts with cutting-edge technologies.
All are welcomed to join.
Organizations that are helping to support this event:
Hillsborough County, NASA, RTI International, Florida High Tech Corridor, Hillsborough Community College — The InLab@HCC, SOFWERX, FSU's Jim Moran Institute, USF Center for Entrepreneurship, UF Innovate, Tampa Hackerspace, the University of Tampa, Pasco Hernando State College, the USF SBDC, Valencia College, State College of Florida, Rollins College, Tampa Bay Innovation Center, and the Embarc Collective… more to come
Read More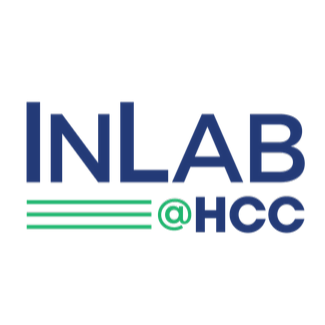 Go to Event