Navigating Numbers: Mobilizing for the 988 Rollout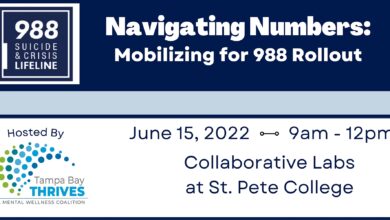 A community conversation to discuss the 988 rollout, and how we can work together as a region for a successful transition.
On July 16th, 988 will go live as the national three-digit code for individuals experiencing a mental health emergency to access immediate care. Effective communication of the presence, purpose, and services of 988, and how it fits within other care pathways available for those not in crisis, will be critical to the success of the local launch and the ability of our community to navigate the mental health system.
In anticipation of this lifesaving launch, Tampa Bay Thrives invites you to join stakeholders from across Tampa Bay for a strategic conversation designed to align communication efforts. The collaborative discussion is a call to action for area leadership to determine strategies, challenges and support needed for 988 navigation and messaging. Tampa Bay Thrives will share recently completed market research highlighting the barriers and stigma around seeking care within Hillsborough, Pasco, Pinellas and Polk counties, and collect input to support our partners in amplifying the impact of launching 988.
Space is limited, so please rsvp to reserve a spot.
Read More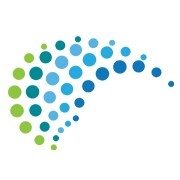 Go to Event