Sunset Sound Healing + Beach Yoga Journey in Downtown St Pete!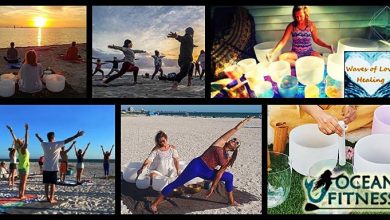 Special Sunset Sound Healing + Yoga Class: Enjoy Restorative Yoga with Healing Vibrations to Calm your Mind in Downtown St Pete!
SPECIAL EVENT WITH WAVES OF LOVE HEALING!! Enjoy the healing vibrations of the singing bowls to relax your mind and body as we dive deep into a restorative, slow flow yoga class in North Shore Park.
ALL FITNESS & YOGA LEVELS WELCOME!
Raise Your Vibration & Connect to your Breath during this Sunset Yoga + Sound Healing Journey in Beautiful Downtown St. Pete North Shore Park!
*This is a DONATION-BASED CLASS. (Not Free – Sliding scale of $15-25 is suggested)* Please register in advance (select "Donation") to get an approx headcount. Thank you!
__________________________________
Shake off the weight of the day and let the sound therapy take you on an incredible journey of relaxation and wellness. The Quartz Crystal Singing Bowls are not just heard by your ears but felt in the form of vibrations throughout your body. These tones aid in reducing anxiety by boosting the immune system, enhancing mood, lowering blood pressure, and providing the deep relaxation that we all need.
This rejuvenating, non-traditional 75 min experience provides a combination of restorative vinyasa yoga and gentle core exercise focusing on balance, flexibility, and relaxation.
__________________________________
Join us Wednesday evenings at North Shore Park in Downtown for special sound healing events. Discounts to local restaurants after class coming soon!
PROMO VIDEO: https://www.youtube.com/watch?v=8VAUDzYqINE
Ground yourself and get ready to enjoy the healing music of the crystal bowls!
__________________________________
LOCATION:
North Shore Park – FREE PARKING!
NORTH SHORE PARK MAP: https://goo.gl/maps/L6jhL1Lk2izvrWwC9
MEET ON THE GRASS at North Shore Park near the water. Please look for the crystal singing bowls.
PLEASE ARRIVE 10-15 MIN BEFORE CLASS.
PARKING:
FREE Public Parking is available in the North Shore Parking Lot. Another option is Free Beach Rides (tips accepted) – call Scott: 727-220-9574.
__________________________________
WHAT TO BRING:
– Yoga Mat, Blanket, and/or Beach Towel
– Fitness or Yoga clothes
– Water Bottle
– Layers or Jacket (depending on weather)
__________________________________
COST/DONATIONS:
We offer classes on a sliding scale…
Suggested Donation $15-$25. We provide the class instructor, sound healer, organization, local discounts, and 'OM' Love so your generosity is much appreciated to continue this weekly fun!! 🙂
TIPS/COST:
Our events must be pre-paid in advance due to City Rules and Regulations.
***NO CASH CAN BE EXCHANGED AT THE PARK***
Pre-Pay:
Venmo: Ocean-Fitness (Kerry Mac)
Zelle: (424) 223-7680
__________________________________
For more information, updates, and weather cancellations, please contact Kerry at 424-223-7680 or Kerry@OceanFitnessYoga.com. I will post to this invite as well 🙂
*Contact us to book a special event: birthday parties, bachelorette celebrations, family reunions, corporate events, etc*
Thank you for your support and SEA you soon!
__________________________________
GET FIT. ONE VINYASA AT A TIME.
Ocean Fitness Yoga
Beach Yoga & Paddle Fitness Classes in St Pete, FL
(424) 223-7680 Call or Text
Kerry@OceanFitnessYoga.com
Website: http://www.OceanFitnessYoga.com
Facebook: https://www.facebook.com/OceanFitnessYoga
Instagram: https://www.instagram.com/OceanFitnessYoga
YouTube: https://www.youtube.com/channel/UCbzmqyXqK-oHNPPq-UPnCjw
Read More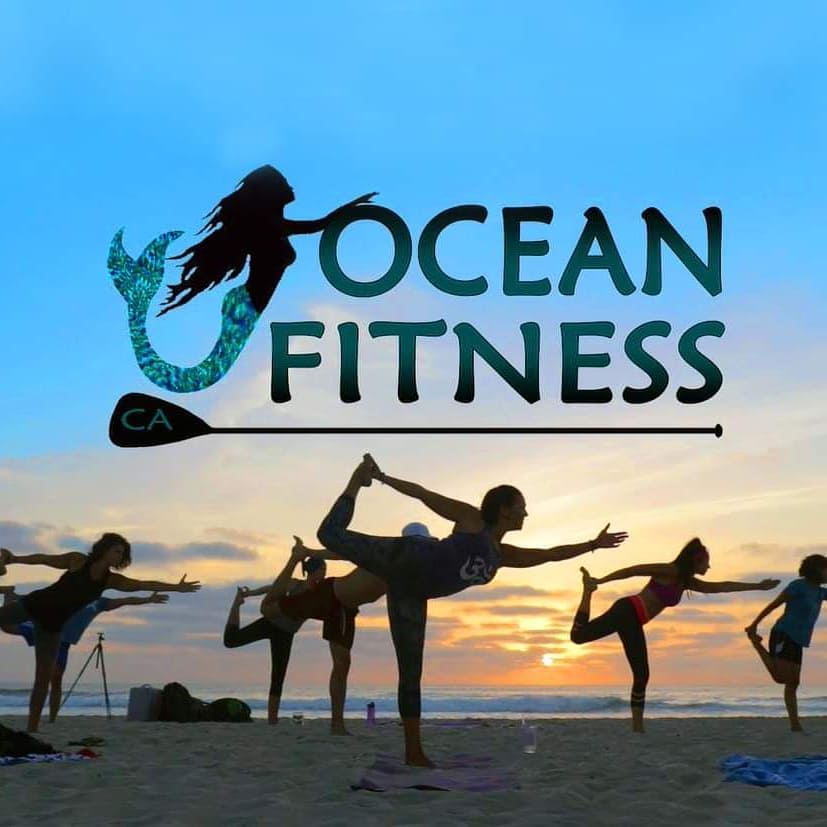 Go to Event