An Evening with Gilbert King, Pulitzer Prize winning author of "Devil in the Grove" and "Beneath a Ruthless Sun."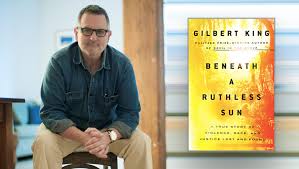 Mr. King is a meticulous researcher and master weaver, bringing to life true tales of race, bias and criminal justice – lost and found – in the segregated American South.
His narratives explore historic civil rights injustices that still echo loudly throughout American culture, opening our eyes to the impacts U.S. criminal justice policies continue to have on our families, communities, and lives today.
Please join us as he shares his stories and starts some OPEN Conversations about these issues here in St. Petersburg.
Tuesday, August 27th
6:00 pm – 6:30 pm — Reception with the Author
6:30 pm – 8:00 pm — OPEN Aresty Speaker Presentation followed by Moderated Q & A by the Honorable Judge Charles E. Williams of Florida's Twelfth Judicial Circuit Court
8:00 pm – 8:30 pm — Book signing
Kate Tiedemann College Of Business at USFSP, Lynn Pippenger Hall Auditorium (LPH 101), 350 7th Ave S., St. Petersburg, FL 33701
—–
This OPEN Aresty Speaker is kicking off a series of OPEN Conversations designed to bring us together to listen, share, and explore truths about race, equity, and civil rights.
Championed by USFSP's Criminology Honor Society and other area student groups, these public forums will address our criminal justice system.
Brought to you in partnership with:
The Open Partnership Education Network (OPEN) at USF St. Petersburg, Eckerd College, Legacy 56, the Social/Behavioral Sciences and Human Services Department and the Institute for Strategic Policy Solutions at St. Petersburg College.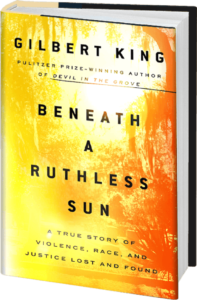 Read More
Go to Event