Governance: Profit and Non Profit Virtual via Zoom or In Person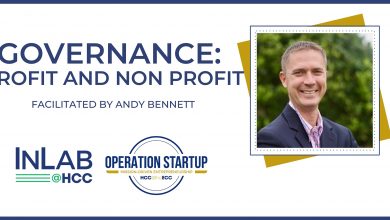 Compliance as a proactive mindset rather than an emergency reaction to an audit.
Standards, Policies, Regulations, Laws. Most industries, regardless of the product/service offered, are governed by rules. Those rules and regulations are layered with other hierarchies of additional, often overlapping, sometimes contradictory rules.
How does a company know the rules their industry falls under?
How do you ensure you are compliant with regulations while focusing on your business?
Serious questions and ignorance is not an excuse.
As a business owner, you are responsible to ensure your company is compliant at every level with all regulations. Turning a blind eye to this aspect of operating a business exposes your business and potential yourself to risk.
In this workshop we will begin to discover how to approach regulatory questions. We will provide firsthand experience of consequences. Our discussion will address compliance processes applicable across any product/service offering.
About the Facilitator
The National Center for Responsible Government Contracting, LLC (NC-RGC) is a registered Limited Liability Corporation. The Managing Member and President of the company is Andrew "Andy" Bennett. Mr. Bennett, PMP is a United States Air Force Academy graduate who served in more than 36 countries around the world. Established as a Program Manager in the Defense Industrial Base Sector for government contracts totaling hundreds of millions of funded dollars. He oversaw all aspects of fulfillment, finance and contracting for his programs. For 17 years, he has worked firsthand with startups through multi-billion-dollar international companies in both prime and subcontractor roles. We depend on collaborative technology, consistent processes and a mentorship mindset to exceed expectations for our existing client base and set realistic objectives for prospective clients. With overarching objective to guide companies to conduct ethical and responsible business with the government, we are comprised of industry experts.
PLEASE NOTE, this workshop will be delivered virtually through Zoom video, as part of the Hillsborough Community College InLab@HCC.
Due to security concerns we will send a Zoom link 24 hours prior and again one hour prior to the workshop start date and time. Please login to Zoom five minutes prior to the event start time. You will be placed into a virtual "Waiting Room" until the event begins.
Read More
Go to Event