The National Disaster Resilience Conference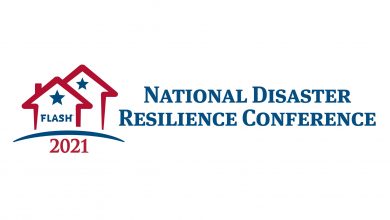 2021 National Disaster Resilience Conference – The Nation's Premier Disaster Safety and Resilience Conference
You are cordially invited to the 2021 National Disaster Resilience Conference (NDRC21), where the nation's foremost voices in the disaster safety and resilience movement will come together December 1-3 in Clearwater Beach, Florida. The nonprofit Federal Alliance for Safe Homes (FLASH) Partnership presents the NDRC21, and this year's theme is The People, Professionals, and Passion of our Movement.
Our theme reflects the breadth of the talent, expertise, and dedication that come together to make resilience happen. We share the conviction that everyone deserves a safe and strong home, especially when disasters strike. The people that we serve inspire all that we do.
Keynote presentations, panels, and spotlight topics will showcase breakthrough ideas and the latest innovation in engineering, science, policy, and practical programs that create resilient communities.
The NDRC21 offers attendees collaborative opportunities such as the Strong Homes Initiative — just one example of how you can support the disaster safety and resilience movement.
Why should you attend? Hear what past attendees have to say:
It's conferences like this where you get everyone together to talk about a truly holistic approach to resilience. – Arthur Parks, P&C Underwriting Director – State Farm
Really enjoying the #NDRC19. Representing Bay News 9 Weather at this great conference about disaster mitigation. Enjoyed meeting our former congressman out of Lakeland, Dennis Ross.- Brian McClure, Meteorologist – Bay News 9
I've been coming to the FLASH Annual Meeting, now called the National Disaster Resilience Conference, since 2008. It gets better each year, and this year is no exception. #NDRC19 has been awesome! – Bill Read, former Director – National Hurricane Center
NDRC brings together a strong array of leaders, including presenters from FEMA, Insurance Institute for Business & Home Safety; International Code Council; ISO/Verisk; Lowe's; National Fire Protection Association; National Institute of Standards and Technology; Portland Cement Association; Renew Financial; Simpson Strong-Tie; State Farm; The Weather Channel; University of Florida; USAA; U.S. Resiliency Council; U.S. Small Business Administration, and many more.
NDRC21 is proud to announce that FLASH Legacy Partner USAA serves as the Titanium Sponsor alongside Gold Sponsor Renew Financial and Bronze Sponsors Floodprooding.com and the Insurance Institute for Business & Home Safety. Are you interested in sponsorship? Click here to view available opportunities or contact info@flash.org for more information.
Click here to take advantage of early-bird registration today. For more information, visit nationaldisasterresilienceconference.org.
Read More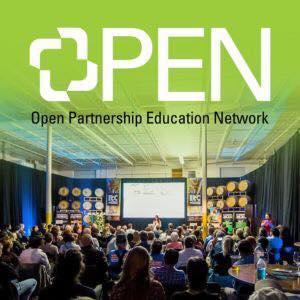 Go to Event