We Convene: Arts and Education/Community outreach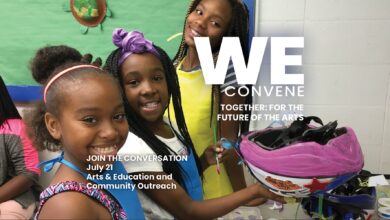 Creative Pinellas along with the Pinellas Community Foundation will hold a series of six public meetings on key topics in the arts community
We Convene: Arts and Education/Community outreach: With a Focus on Outreach Today to Expand and Create Audiences for Tomorrow
Co- Hosted and Speaker to be Announced
Thursday, July 21, 2022 | 8am -10am
Location: Creative Pinellas , 12211 Walsingham Rd Largo, Florida
KEYNOTE SPEAKER: to be announced
We Convene :
Creative Pinellas is partnering with the Pinellas Community Foundation to hold a series of six public meetings on key topics of importance to the arts community. Starting in February and continuing through the summer, the series will end with a community town hall in September to collectively share what has been discovered and to set the stage for next steps.
February 24: Public art and Placemaking
March 24: Performing arts
April 28: Accessibility and equity
May 19: Arts and tourism
June 23: Economic needs/wellbeing and sustainability for artists
July 21: Arts and Education/Community outreach Connecting with and supporting youth
Each meeting will be from 8am -10am and will start with arrival/ networking for the first 30 minutes, followed by the introduction to some Pinellas County success stories that are working in the landscape of the specific meeting topic.
A keynote speaker will kick off the working session with an inspirational/aspirational presentation, followed by breakout discussions to understand key issues or needs, raise ideas and solutions to address those needs. The meeting will close with a call for participants interested in working on the topic to bring their findings together to be featured in a Town Art style meeting in September.
Read More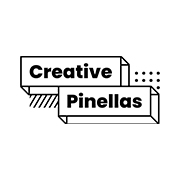 Go to Event