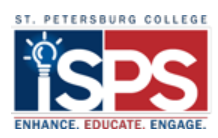 About SPC Institute for Strategic Policy Solutions
subscriber
The Institute addresses real-world problems and the needs of the community served by St. Petersburg College in a strategic and technologically savvy way. The Institute also prepares its students for careers in a global marketplace and builds on SPC's reputation as a source of innovation, academic excellence and community involvement.
Address:policysolutionsinstitute@spcollege.edu
OPEN Event
Regional Economic Outlook 2021
OPEN Event
What Does Justice Mean During the Time of COVID?
OPEN Event
Music Industry Panel: The Sessions
OPEN Event
Full of Hate: The Toll of Violent Extremism
OPEN Event
Democracy 101: A Civic Action Primer
OPEN Event
Laughter, Awakening and Evolution with Swami Beyondananda
OPEN Event
Chasing Coral: A Screening and Discussion