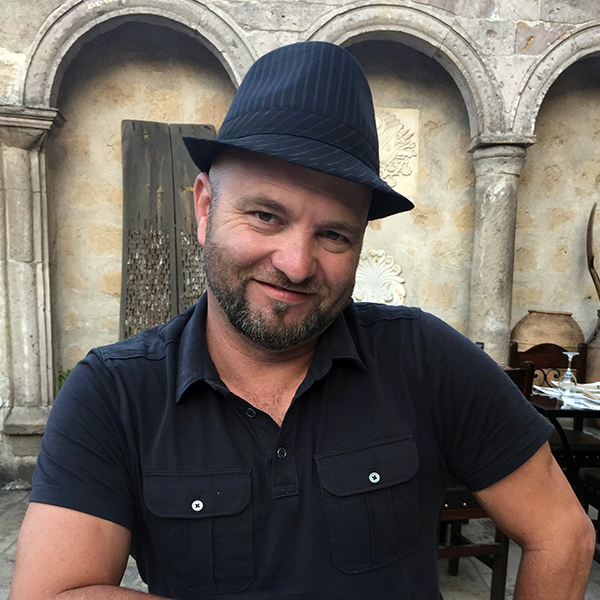 Michael Sturtz of Stanford Keynotes the Launch of OPEN's Future City Theme at Et Cultura
Michael Sturtz is not your ordinary architect of the future. His unconventional and successful career path has put him at the forefront of innovation for decades – past and future.
Michael is a sculptor, teacher, designer and facilitator of creative thinking, known for his innovative creativity and ability to make challenging artwork and ideas possible. His ability to approach any creative challenge with tenacity and innovation has made him a leader in the world of art, design, and theater, opening new frontiers for cross-disciplinary collaboration.
In 1999 Michael founded The Crucible which grew to become the largest nonprofit industrial arts education facility in the country. From there he taught in Stanford's d.school where he directed the ReDesigning Theatre project and was executive director of Stanford's Creation Ignition Lab@Autodesk.  Michael now leads the prototyping lab at X (formerly Google X) – a moonshot factory where uncomfortably ambitious, potentially world-changing new ideas are developed.
In addition to his work at X, Michael does consulting for organizational development. Focusing on an international audience, he brings his inspiring leadership and perspective on arts education to groups in places like Costa Rica, China, Panama, Turkey – sparking creativity and design thinking around the world.
Throughout his multifarious career Michael has relished the "impossible" challenges, believing that determination and creativity, guided by informed design, are the essential ingredients to make dreams into reality.
As an OPEN Aresty Speaker, Michael brings his creativity to the Et Cultura festival in November 2017. Michael keynotes the Future City Metathesis St. Pete II session on Friday, November 17 – from 12:45 to 2:00 PM at the downtown Station House.
Michael is helping shape our imagination for what is possible today and tomorrow – here at home in St. Petersburg.'
Related Post
Aresty Speaker, David Brancaccio, acclaimed reporter, author, speaker and storyteller indulged audience members with his wit, humor and cand...
This article is authored by City Planner Robyn Keefe. The opinions expressed herein are the views of the author and do not necessarily repre...
Aresty Presenter, Jeff Speck, an internationally recognized urban designer, author and city planner, continues to shine his work on cities o...