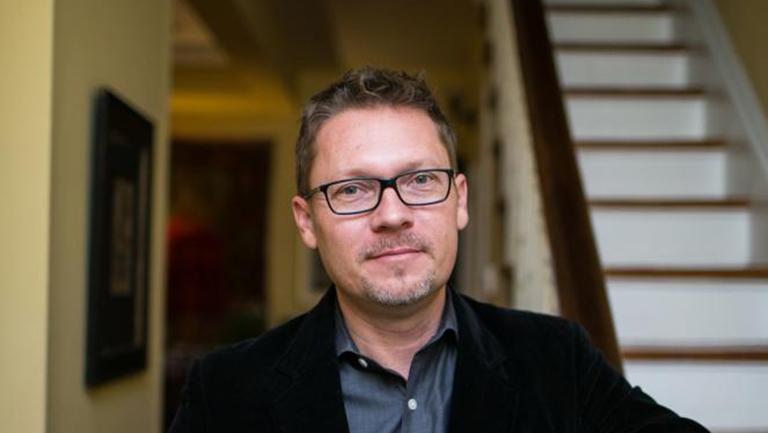 OPEN hosts Dr. Charles King as Aresty Speaker for 2017 St. Petersburg Conference on World Affairs
The 2017 St. Petersburg Conference on World Affairs, hosted and co-sponsored by USF St. Peterburg and OPEN, included Charles King, an Aresty Distinguished Speaker.
Charles King is Professor of International Affairs and Government at Georgetown University. He lectures widely on international affairs, social violence, and ethnic politics, and has worked with major broadcast media such as CNN, National Public Radio, the BBC, the History Channel, and MTV. He previously served as chairman of the faculty of Georsgetown's Edmund A. Walsh School of Foreign Service.
Dr. King is the author of Midnight at the Pera Palace: The Birth of Modern Istanbul; Odessa: Genius and Death in a City of Dreams, which received the National Jewish Book Award; The Ghost of Freedom: A History of the Caucasus; The Black Sea: A History, and other books. His work has been translated into more than ten languages. King's articles, commentary, and reviews have appeared in magazines and newspapers such as The New York Times, The Washington Post, The New Republic, Foreign Affairs, The Daily Beast, and The Times Literary Supplement, as well as in leading academic journals.
Related Post
Aresty Speaker, David Brancaccio, acclaimed reporter, author, speaker and storyteller indulged audience members with his wit, humor and cand...
This article is authored by City Planner Robyn Keefe. The opinions expressed herein are the views of the author and do not necessarily repre...
Aresty Presenter, Jeff Speck, an internationally recognized urban designer, author and city planner, continues to shine his work on cities o...