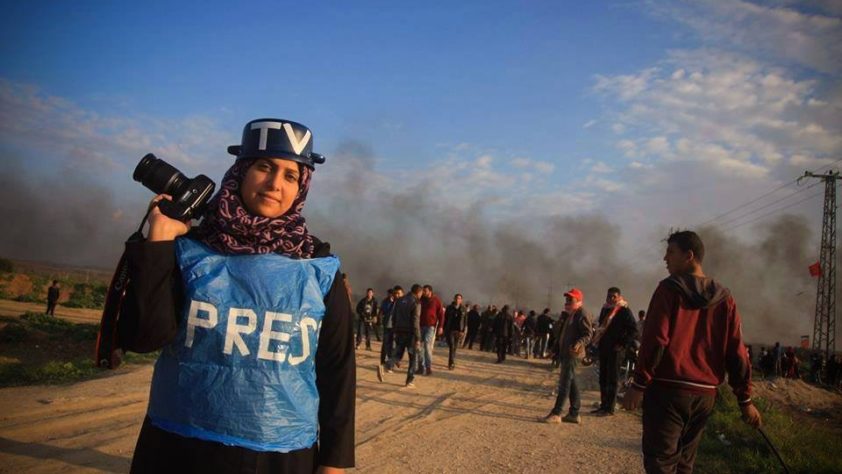 OPEN hosts International Journalists for Conversation on Disinformation
International journalists spoke at USF St. Petersburg last Thursday about the global trend of fake news and the dangers of reporting on the politically corrupt.
"The real question is: What is fake information? And what is fake news?" asked moderator, Rob Lorei of WMNF Community Radio 88.5 FM. "It's sort of like the old definition by the U.S. Supreme Court about pornography: 'We know it when we see it.'"
When it comes to fake news, it could be a rapid and continuous high-balling of the multi-channel. Or a complete lack of commitment to consistency, which can come from governmental and non-governmental sources. Overall, fake news has the power to distort objective reality to the point of changing the outcome of major elections.
But for journalists in newly democratized countries, fake news is the least of their problems. Journalists around the world have been subject to government censorship, imprisonment and even death in the line of duty.
This story was written by Dillon Mastromarino and first appeared at USFSP Connect. To view the full story visit: http://usfspconnect.com/fake-news-around-the-world-and-the-risks-of-being-a-journalist/?mc_cid=6c857dd417&mc_eid=%5BUNIQID%5D
Related Post
Open Partnership Education Network and Aresty Family, in collaboration with WUSF Public Media, The Poynter Institute and the The Community...
Students and community members from throughout the Tampa Bay area had the rare opportunity to receive leadership training from an internatio...
SOLD OUT!  Pulitzer Prize winner Gilbert King packs the house. OPEN kicked off it's 2019-2020 season by selling out the venue for OPEN Ar...