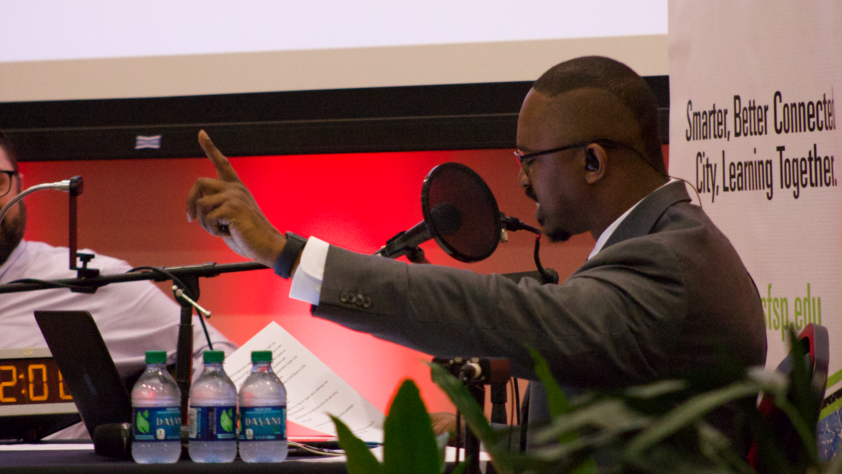 OPEN and NPR's 1A Partner to Host Live National Broadcast
Open Partnership Education Network and Aresty Family, in collaboration with WUSF Public Media, The Poynter Institute and the The Community Foundation of Tampa Bay presented a live broadcast of NPR's 1A featuring Aresty Speaker Joshua Johnson. NPR's 1A is one of the most important daily topical review shows in America.
A Florida native, Joshua Johnson is a journalist, public radio innovator and host of the program "1A," prduced by WAMU in Washington D.C. and nationally distributed by NPR. Earlier in his career, he helped launch a unique regional news partnership between Miami's NPR station, WLRN, and The Miami Herald, served for over five years as morning news host for KQED in San Francisco and co-created and hosted the provocative nationwide public radio series, "Truth Be Told."
The community was invited to be a part of the live broadcast on February 11 at The University of South Florida St. Petersburg's University Student Center (USC).
Live broadcast of 1A is brought to you by: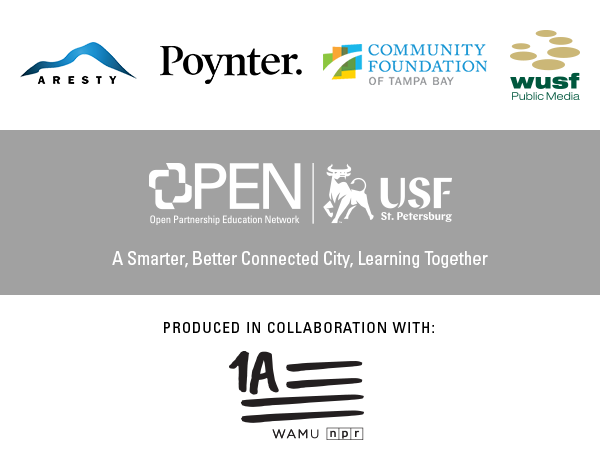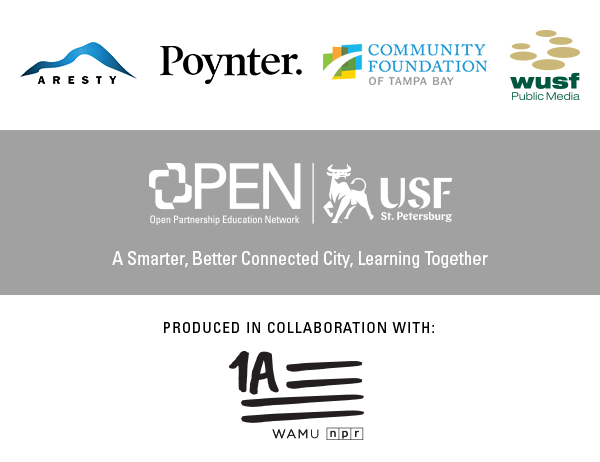 Related Post
As many who contributed to the OPEN program in its earliest days know, the vision of learnOPEN was to apply the philosophy of open source th...
Following a period of partnership growth, transition, and hibernation due to COVID-19, the Open Partnership Education Network (OPEN) will em...
Aresty Speaker, David Brancaccio, acclaimed reporter, author, speaker and storyteller indulged audience members with his wit, humor and cand...