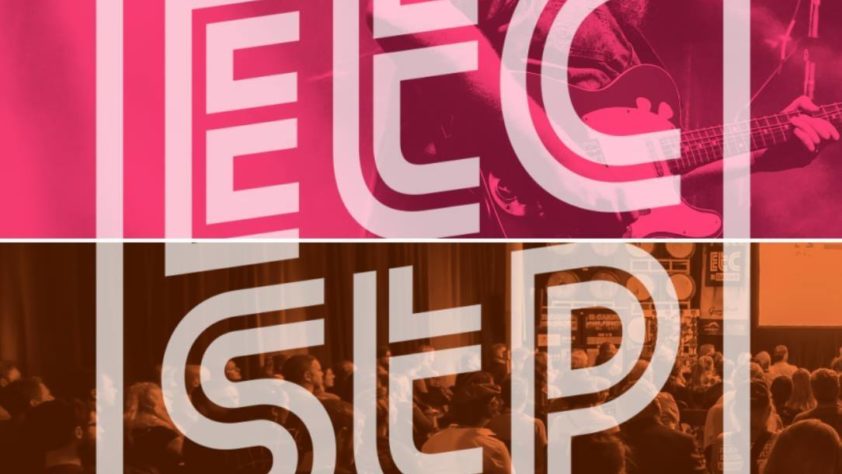 OPEN and Et Cultura Festival Team up for Next Level Cultural Showcase
CONNECTING, SHOWCASING AND ENGAGING TO SUPPORT ST. PETE's BRILLIANT FUTURE
Inaugurating Year Two of its partnership, the OPEN Aresty Speakers program and online platform pairs with the ET CULTURA arts, film and music festival to connect St. Petersburg ideas and talent with thought-leaders and artists throughout the world.  As this partnership enters its second year, its impact becomes evident throughout the five day 2017 festival November 15-19.
The OPEN & Et Cultura relationship moves St. Petersburg into the forefront of how local social and civic institutions, businesses, city government and citizens come together to build their shared community.
Et Cultura is a Festival of Creative Culture is a multi-day festival inviting national/international innovators, future thinkers, musicians, filmmakers and artists to exchange ideas, explore collaborations and showcase their work alongside our local artists and community leaders in a signature event that bolsters the City of St. Petersburg 's stature as a premiere arts , innovation and intellectual tourism destination.
OPEN is a multi-faceted  online environment and event speaker's program that
In real and working ways, OPEN reflects the best elements of a truly connected community.  OPEN provides an online platform of activities, collaboration tools and learning within a single electronic environment.  Online experiences pair with complementary in-peson activities such as speakers, festivals, practical and visionary idea demonstrations, dialogs, celebrations and commity-of-interest gatherings that occur year-round.
The OPEN world invites everyone – for little or no charge – into a stimulating world that dares participants to dream big and act local. OPEN is taking root here, right now.
Et Cultura has five highly curated branches within the festival : Interactive, Music, Film, Art and Makers with a collection of events within each day that will make Et Cultura a unique experience that mingles inspiration, art, innovation, tech , film, music and community.
Interactive Sessions created in partnership with OPEN ( Open Partnership Education Network) is a major part of Et Cultura and we are really looking to invite innovators and future thinkers to the city to join in our community conversation and future growth.
To showcase the personality of Saint Petersburg, Et Cultura/ OPEN will host events in venues throughout the city. We will be focusing on selecting Signature Saint Petersburg Districts including Downtown, Deuces/ Warehouse Arts District, The Edge District with a plan to expand each year until we include all districts within the week-long event.
This satellite model will not only help spotlight some of the treasures of St. Petersburg hopes to encourage collaboration and inclusion of a wide range of citizens who call the Sunshine City home.
Related Post
Aresty Speaker, David Brancaccio, acclaimed reporter, author, speaker and storyteller indulged audience members with his wit, humor and cand...
This article is authored by City Planner Robyn Keefe. The opinions expressed herein are the views of the author and do not necessarily repre...
Aresty Presenter, Jeff Speck, an internationally recognized urban designer, author and city planner, continues to shine his work on cities o...