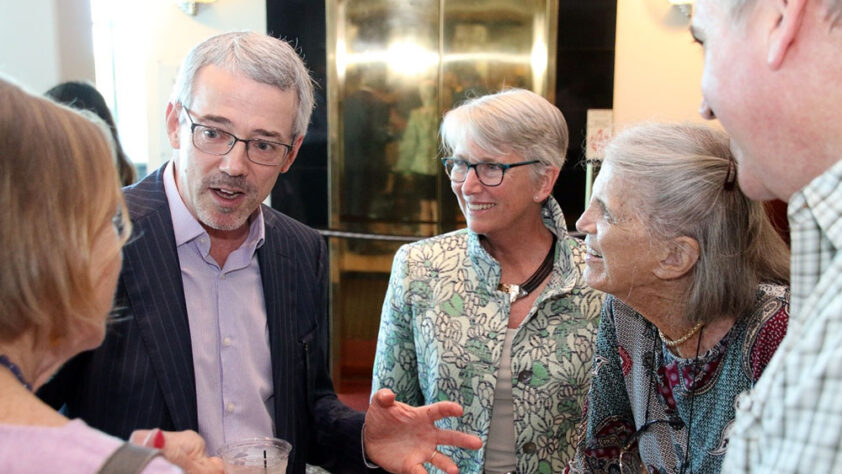 Aresty Speaker & Shipwreck Hunter David L. Mearns Talks Finds
OPEN, Shipwreck Hunter, USF, USFSP
David L. Mearns, a USF graduate student alum and the holder of three Guinness World Records for shipwreck finding, including one of the deepest ever found, put on a spellbinding talk at the Mahaffey Theater. He and his company, Blue Water Recoveries, Ltd., are the protagonists of many shipwreck documentaries, including the British television documentary How the Bismarck Sank H.M.S. Hood.
The event began with suspense as the audience was treated to a recreation of the final moments on the Titanic.  As patrons entered the theater, the band played on!  Learn more about David Mearns.
The event was FREE and open to the public.
Related Post
Aresty Speaker, David Brancaccio, acclaimed reporter, author, speaker and storyteller indulged audience members with his wit, humor and cand...
Aresty Presenter, Jeff Speck, an internationally recognized urban designer, author and city planner, continues to shine his work on cities o...
Open Partnership Education Network and Aresty Family, in collaboration with WUSF Public Media, The Poynter Institute and the The Community...